Start Date:
Duration:
Level:
Study mode:
Course location:
Course Type:
September
2 Years
3
Full-Time
Bede Campus
A-Levels
What's it all about?
Psychology is a highly desirable and valued subject with strong links to many careers in a variety of different sectors.
The A-Level Psychology specification will allow you to explore the wonderful world of human behaviour. Psychology is the scientific study of behaviour and the mind.
You could go onto to study Psychology at university, specialising in whatever field of Psychology you're interested in. If you find people fascinating and are intrigued by why people act the way they do, Psychology will capture your imagination and provide opportunities to develop skills in assessing debates and arguments, this is the course for you!
Throughout the two years you will explore techniques and research methods that psychologists use to investigate human phenomenon. In addition, you will be confident in mathematical skills through the use of data gathering and analysis.
At the end of the course you will have three examinations.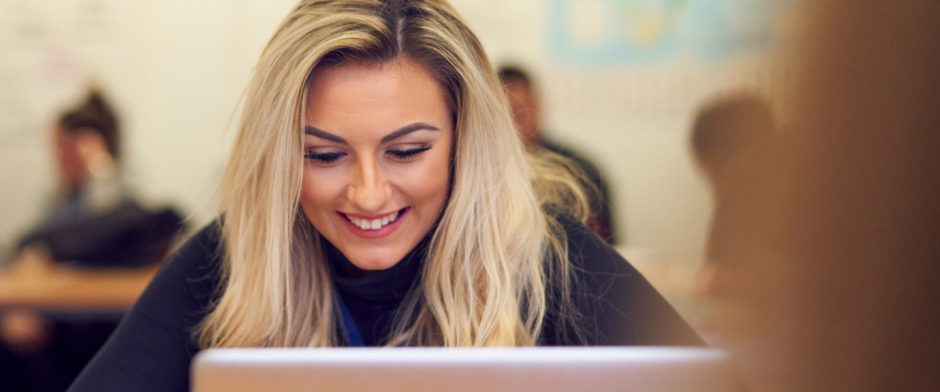 What's next?
With an A-Level in Psychology you will develop a wide range of employability skills and a deeper understanding and empathy for human beings.
This course could take you on to higher education and see you study a wide variety of courses including psychology, medicine, ophthalmic, biomedical sciences, engineering, law, education/teaching, criminology, sport science, and media and film.
Why college is different to school

A fresh start
Sometimes you just need a clean break to become the person you were destined to be. Starting college is the perfect opportunity to break free and become that new person!

New people
Our diverse student community means that you will meet lots of new people of different ages, backgrounds and interests, so you can enjoy making lifelong friendships!

Specialist Staff
Most of our lecturers are industry savvy and are experts in teaching 16-18 year olds. They have lots of valuable experience and knowledge to pass onto you.

Independence
College is a more mature and relaxed environment than school and you are treated like an adult. You'll be on first name terms with your lecturers so no more Sir and Miss! You can also start to make your own decisions.

Free time
Your timetable will be very different to school. You will have a lot more free time to take part in extra-curricular activities, study, or get extra money and work experience with a part-time job.
Different environment
College is a very different learning environment to school. You may even become more inspired and have a new motivation to work towards your future goal in a college environment.

More choice
A college can offer a much wider choice of A-Level subjects, plus vocational courses in lots of different subjects and at different levels.

More opportunities
You will have the opportunity to take part in lots of different activities outside of the classroom to boost your confidence and help you develop your skills and personal qualities.

Specialist facilities
A college can invest in an extensive range of industry-standard facilities to give you the skills and knowledge to prepare for university or employment, and can also offer subjects that need specialist facilities.
Why choose Sunderland College for A-Levels?

We have a 100% pass rate in 20 A-Level subjects.
We offer the widest range of A-Level subjects in the region.

Our teaching staff are A-Level experts and specialise in teaching 16-19 year olds.

Our High Achievers programme supports gifted and talented students to reach their full potential by developing their skills and talents.

We have excellent pastoral and academic support from our dedicated sixth form staff.

We have an extensive enrichment programme and links with universities.