Start Date:
Duration:
Level:
Study mode:
Course location:
Course Type:
September
2 Years
3
Part-Time - Day
Bede Campus
A-Levels
September
2 Years
3
Full-Time
Bede Campus
A-Levels
What's it all about?
This is a course for students who have enjoyed and been successful whilst studying GCSE geography, who enjoy both human and physical environments and are looking to study geography in more depth and detail.
Geography certainly doesn't have to be a subject on which to focus your career, but your personal and academic skills will benefit tremendously from this course; the ability to hold mature and balanced discussions, essay-writing skills, graphical and statistical analysis, problem-solving, independent study and research, as well as to become aware of global issues and debates.
The A-Level Geography specification will continue to excite your minds, challenge your perceptions and stimulate your investigative and analytical skills.
Whilst you will study new and unfamiliar modules in A-Level Geography, that have been included to truly reflect the world and its 21st Century challenges, you will also see that it has retained some of the modules that you have enjoyed previously, including hazards and population.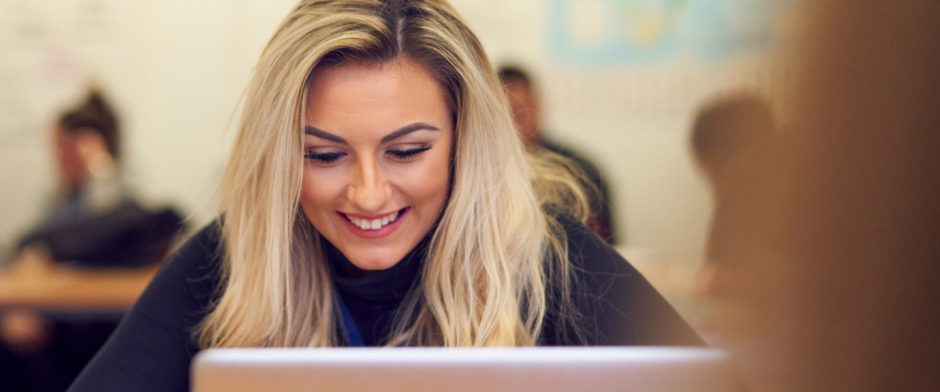 What's next?
With an A-Level in geography you will develop a wide range of employability skills and a world-view with cultural, social, economic and environmental sensitivity; helping you stand out in the labour market.
Geography is a highly desirable and valued subject, with strong links to many careers in a variety of different sectors; environmental engineering, climatology, human resources, town planning, ecology and many more.
You could also go on to study geography at university, specialising in whatever field of geography you're particularly interested in – you could choose to continue to study geography as a whole, or opt to narrow your route towards a designated career, the choice is yours!
Why college is different to school

A fresh start
Sometimes you just need a clean break to become the person you were destined to be. Starting college is the perfect opportunity to break free and become that new person!

New people
Our diverse student community means that you will meet lots of new people of different ages, backgrounds and interests, so you can enjoy making lifelong friendships!

Specialist Staff
Most of our lecturers are industry savvy and are experts in teaching 16-18 year olds. They have lots of valuable experience and knowledge to pass onto you.

Independence
College is a more mature and relaxed environment than school and you are treated like an adult. You'll be on first name terms with your lecturers so no more Sir and Miss! You can also start to make your own decisions.

Free time
Your timetable will be very different to school. You will have a lot more free time to take part in extra-curricular activities, study, or get extra money and work experience with a part-time job.
Different environment
College is a very different learning environment to school. You may even become more inspired and have a new motivation to work towards your future goal in a college environment.

More choice
A college can offer a much wider choice of A-Level subjects, plus vocational courses in lots of different subjects and at different levels.

More opportunities
You will have the opportunity to take part in lots of different activities outside of the classroom to boost your confidence and help you develop your skills and personal qualities.

Specialist facilities
A college can invest in an extensive range of industry-standard facilities to give you the skills and knowledge to prepare for university or employment, and can also offer subjects that need specialist facilities.
Why choose Sunderland College for A-Levels?

We have a 100% pass rate in 20 A-Level subjects.
We offer the widest range of A-Level subjects in the region.

Our teaching staff are A-Level experts and specialise in teaching 16-19 year olds.

Our High Achievers programme supports gifted and talented students to reach their full potential by developing their skills and talents.

We have excellent pastoral and academic support from our dedicated sixth form staff.

We have an extensive enrichment programme and links with universities.